Authors
Practice Areas
Industries
Acceptable approaches to proving medical specials damages at trial remain murky as the bar awaits a decision from the Indiana Supreme Court. Depending on the Court's decision, the manner in which parties prove the reasonable value of medical services at trial may be impacted.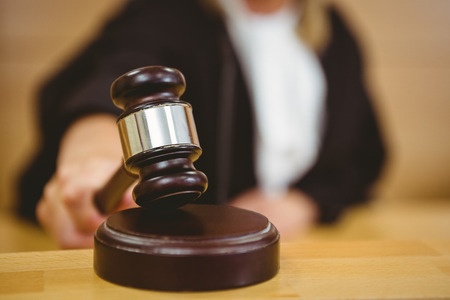 In Patchett v. Lee, 29A04-1501-CT-1, the trial court entered an order prohibiting the defendant from mentioning, at trial, the discounted amounts that the plaintiff's state-sponsored health insurance paid in satisfaction of the plaintiff's medical bills. On interlocutory appeal, the Court of Appeals affirmed the trial court's evidentiary ruling, in part, by concluding that Stanley v. Walker, 906 N.E.2d 852 (Ind. 2009), did not apply. Patchett v. Lee, 46 N.E.3d 476 (Ind. Ct. App. 2015), reh,g denied. In February 2016, the defendant petitioned the Supreme Court to accept jurisdiction over the appeal, and on June 23, 2016, the Supreme Court heard oral arguments on the petition.

In Stanley, the Supreme Court provided a relatively straightforward approach for introducing evidence of the reasonable value of medical services: the plaintiff introduces evidence of the entire amount billed, which is almost never actually paid by the private or government insurer, and the defendant then introduces evidence of any discounted amount that a healthcare provider accepted in satisfaction of the amount billed.

In Patchett, the Court of Appeals concluded that non-negotiated reimbursement rates – such as Medicare and Medicaid rates – do not accurately reflect the reasonable value of medical services. Therefore, evidence of discounted rates not resulting from arms-length negotiation was properly excluded by the trial court. In other words, pursuant to Patchett, a plaintiff can introduce evidence of the total amount billed, but the defendant cannot introduce evidence of the amount actually paid by the government insurer.

One can only speculate as to how the Supreme Court will react to the Court of Appeals' decision in Patchett, which has undoubtedly added a level of uncertainty to the straightforward approach outlined in Stanley. This uncertainty should be dispelled if the Supreme Court grants transfer and reaffirms the approach outlined in Stanley. However, if the Supreme Court denies transfer in Patchett, or accepts transfer and affirms the Court of Appeals' ruling without either specifically disavowing Stanley or explicitly holding that Patchett is an exception to the approach outlined in Stanley, parties may be left to litigate without knowing until trial whether a judge will rely on Stanley or Patchett. This potential uncertainty will not only make it more challenging to complete meaningful assessments of case value and potential exposure early in a lawsuit, but it may also increase the cost of litigation and exposure for traditional tort defendants such as insurers and healthcare providers. Thus, regardless of what the Supreme Court ultimately decides, both plaintiffs and defendants are hoping for a decision that provides a clear roadmap to proving medical specials at trial.